Conway Field Use Reservation Form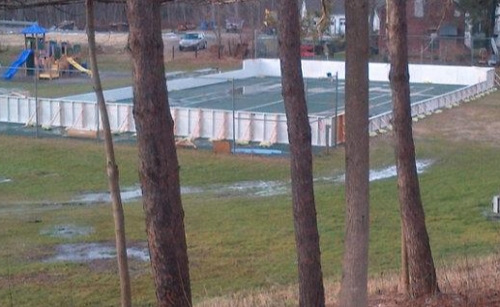 Please Review the Field Use Policy Prior to Reserving
Conway Town Field (includes tennis court, basketball courts, play structure, soccer and baseball fields) and lower Conway Grammar School field) are available for public use in accordance with the following:
All users of the field other than the Town of Conway assume responsibility and liability for any and all loss, harm, personal injury, property damage, claims, liabilities and costs of any nature, including without limitation, medical expenses, interest, and attorney's fees, arising out of or suffered or incurred as a result of or relating to use of the town fields and understand and acknowledge and do forever agree to, RELEASE, ACQUIT, DISCHARGE, PROVIDE THE DEFENSE OF, INDEMNIFY, REIMBURSE AND COVENANT TO HOLD HARMLESS, the TOWN OF CONWAY, with its principal place of business at 32 Main Street, Conway, MA 01341.
All use BEFORE 7:00 AM and AFTER 9:00 PM shall be low noise.
Facilities may be used as is. All users must carry out trash and leave the facilities in good shape. Any group may request temporary modifications of the facilities; such requests require approval by Parks and Recreation or its designee and should be made in time for Parks and Recreation to carry out the modification (preferably two weeks in advance), e.g. removal of tennis net prior to Festival of the Hills.
Parks and Rec Committee reserves the right to reject any request for use of its facilities, to charge a fee for use of its facilities, and to evict any group from its facilities if the group's activity is destructive to the facility, disruptive to abutters or adjacent users or the group is in violation of these policies.
Groups/Individuals/organizations must fill out a Field Reservation Form for events larger than 30 people, for recurring seasonal organized events/use, or to reserve availability of fields. For clarity, small pick-up games don't require a Field Reservation Form, but organized team play does.
Priority for use
1. Conway Youth Sports
2. Conway Grammar School functions
3. Youth teams, leagues, or organizations with Conway residents as participants
4. Youth teams, leagues, or organizations with participants attending Union 38 district
5. Other organizations from the Town of Conway including adult leagues and Festival of the Hills
6. Other organizations/leagues/groups form the Union 38 district towns
7. Out of town organizations