Pollinate Conway!
Return to Open Space Committee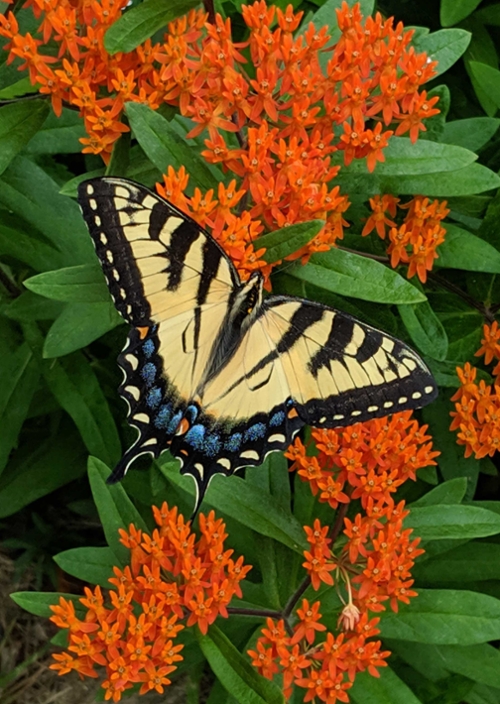 Eastern Tiger Swallowtail (Papilio glaucus) on Butterfly Weed (Asclepias tuberosa). Photo © Deb Donaldson
Pollinate Conway! is a group of dedicated Conway volunteers who joined forces in 2022 with the intention of beautifying our town, supporting native pollinators, educating the public about pollinator-friendly gardening practices, and ultimately contributing to a healthier planet. This group is not a town committee but shares common goals with and receives support from the Open Space Committee.
Please visit our Resources page to find out more about pollinators and why they are important.
Pollinate Conway! aims to:
Create attractive pollinator gardens on Conway town property using plants native to our region.

Educate the public about the value and interdependence of native plants and local pollinators.

Inspire community members to use more native plants on their own properties. The ecological benefits will help preserve and celebrate the precious natural world that gives Conway its special character.
Learn more about Pollinate Conway! and ways you can support pollinators.
Resolution to Make Conway a Pollinator-Friendly Community
Resources for Learning About and Supporting Pollinators
Want to get involved with Pollinate Conway!? Contact us at PollinateConway@gmail.com.