Flood damages in Conway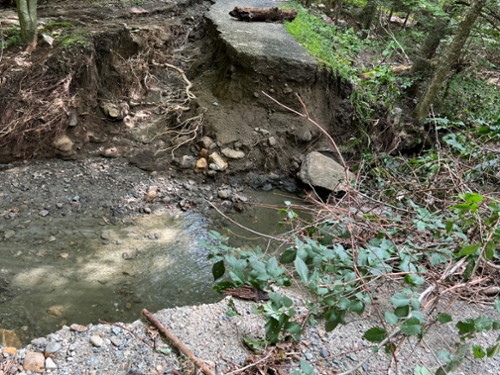 Adams Rd. and Harrison Rd. are closed. Main Poland Rd. and Boyden Rd. are open to residents only; closed to thru traffic. Main Poland (from 116 to North Poland) No THRU Traffic.
Fields Hill passable to residents of Fields Hill only.
Please check the Highway Department webpage or facebook page at https://www.facebook.com/conwaymassachusetts for more information on road conditions.
Any residents who have experienced damages please email Veronique Blanchard at townadmin@conwayma.gov with photos and costs if possible. Thank you and stay safe!
Posted: to General News on Thu, Jul 27, 2023
Updated: Thu, Jul 27, 2023